Find what you're looking for
Australia's largest database of campgrounds, caravan parks, backpacker hostels, points of interest, dump stations, visitor information centres, water taps, toilets, showers, and more.
Beautiful Maps
Find sites using either Google, Apple, or our Offline maps. Navigation and routing.
Site List
Quickly see sites nearby, what features they have, and how far away they are from you.
Powerful Filters
Must be pet friendly? Must have toilets? Find the perfect campsite to fit your needs.
Extras
Includes a trip planner, camping checklist, satellite dish pointer, compass, and chat forum!
Works Offline
No phone signal? No worries! Simply download the content to your device before you go and you'll have it in the palm of your hands, no matter where you are!
Offline Maps
Stunning high quality vectored maps will take you anywhere you need to go.
Offline Content
Find sites, read reviews, view photos, all without an internet connection.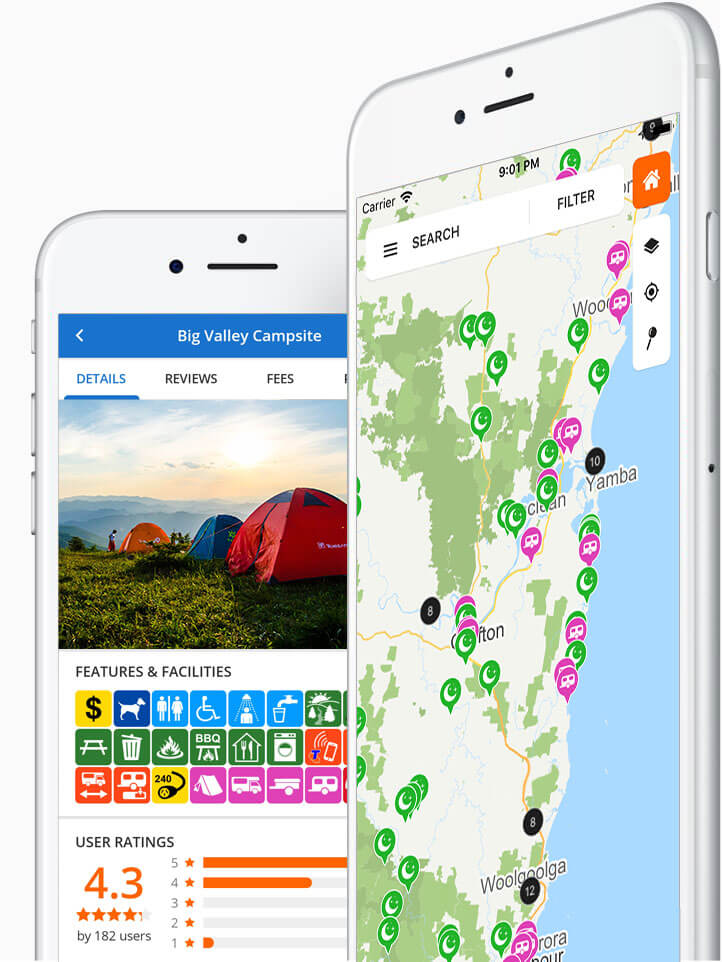 Trip Planner
Plan your next adventure using the WikiCamps Trip Planner. Create unlimited trips, add multiple locations, notes, and custom map pins.
Sync trips between multiple devices.
Navigate between locations with ease.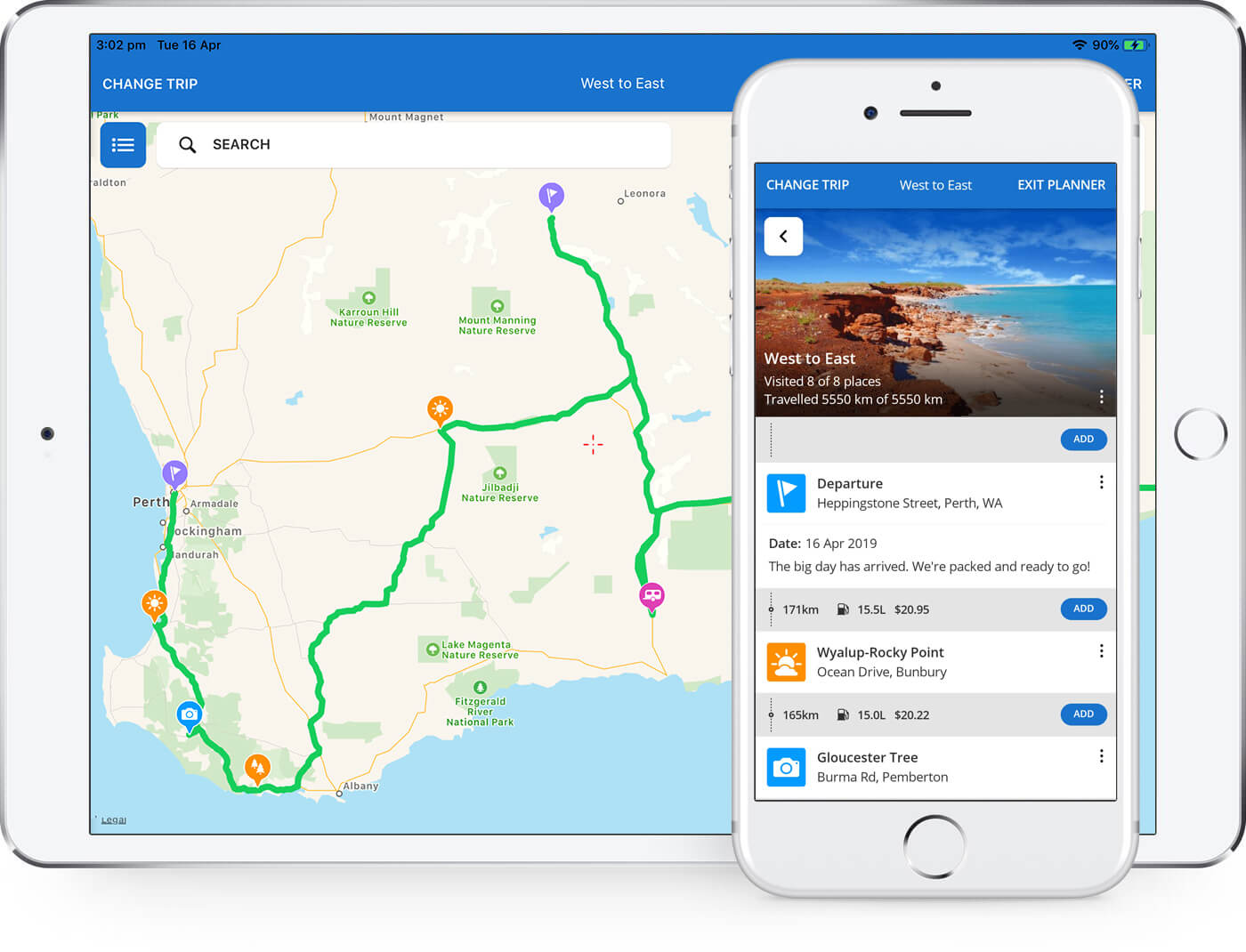 Get WikiCamps now!
Download WikiCamps from the App Store on your device.